History and Timeline of Soft Drinks
1676 – First European commercially sold examples of "soft drinks" were introduced in during 17th century. They represented only water that was sweetened with lemon juice and honey. First company that was invested in this market was "Compagnie des Limonadiers" from Paris. It received monopoly for sales of lemon sweetened drinks in 1676.
1767 – Englishman Joseph Priestley was first who discovered the procedure of carbonating water by infusing it with carbon dioxide.
1771 – Swedish chemistry professor Torbern Bergman managed to independently create similar process of carbonization of water.
1783 - J. J. Schweppe developed process of creating high-grade carbonated mineral water. He founded Schweppes Company in Geneva.
Late 1700s – Englishman John Mervin Nooth improved the process so that is more ready to be used by larger manufacturers.
1810 – Manufacture of "imitated mineral water" was patented in the US.
1819 – First "soda fountain" machine was patented by Samuel Fahnestock.
1835 – Bottled soda water started to be sold in the US.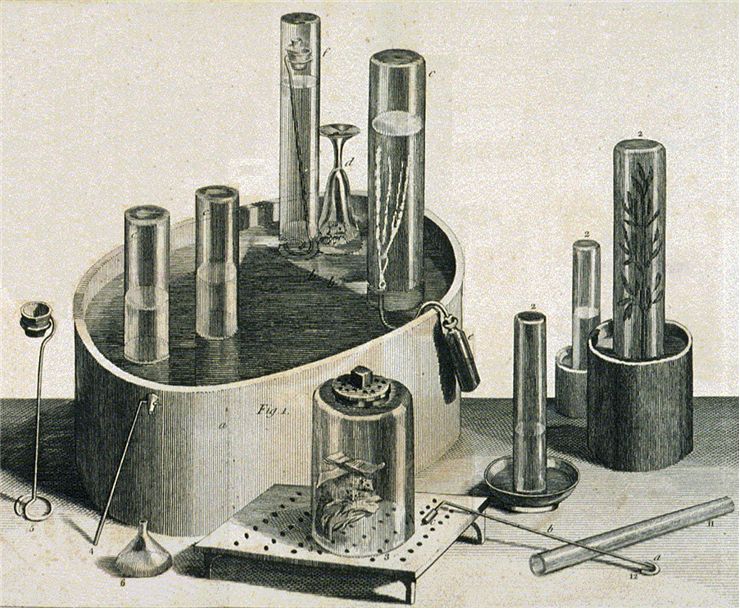 1850 – Manufacture of soda water bottles is streamlined with the introduction of hand & foot operated machine for filling and bottling.
1851 – Ginger ale was created in Ireland.
1861 – First appearance of the word "pop" soda and drinks.
1874 – Ice cream soda starts to be sold.
1876 – Public sale of Root beer.
1881 – First cola-flavored soda is sold.
1885 – "Dr. Pepper" is invented by Charles Aderton.
1886 – "Coca Cola" is invented by Dr. John S. Pemberton. Its exact formula is still unknown.
1892 – Crown bottle cap is invented by William Painter.
1898 – Caleb Bradham invented "Pepsi-Cola".
1899 – Patent for glass blowing machine that can create glass bottles.
1919 – Formation of the "The American Bottlers of Carbonated Beverages".
1920 – Over 5 thousand bottling companies existed in United States.
Early 1920s – Implementation of first soda bottle vending machines.
1929 - Charles Leiper Grigg invented "Bib-Label Lithiated Lemon-Lime Sodas", a drink that will later on be renamed into "7 UP".
1940 – "Mountain Dew" invented by bottlers Barney and Ally Hartman.
1941 – "Fanta" is introduced in Germany.
1952 – "No-Cal Beverage" was first diet soda drink.
1957 – Introduction of first aluminum cans.
1959 – First died cola.
1962 – Pull ring tab was introduced.
1965 – Aluminum can soft drinks are distributed in vending machines.
1970 – Plastic soda bottles.
1973 – Creation of first PET bottle.
1982 – Caffeinated drinks are introduced.
1987 - Austrian entrepreneur Dietrich Mateschitz created formula for Red Bull energy drink.
1993 – Organic and juice soda drinks.
2001 – Energy drinks were popularized.